Rita Dominic and Fidelis Anosike to have their white wedding this weekend in England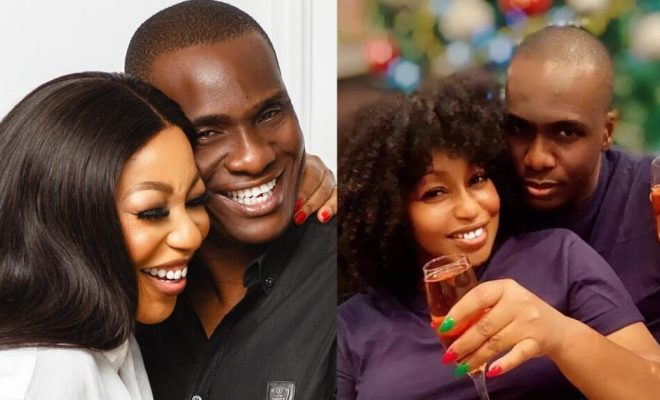 Popular Nollywood actress, Rita Dominic and her husband, Daily Times publisher, Fidelis Anosike, are having their white wedding this weekend in Yorkshire, England.
The couple, who had their traditional wedding in April this year, will be joined by friends and family as they exchange vows in a 900-year-old abbey in England this Saturday.
Actresses Michelle Dede and Kate Henshaw are on Rita's bridal train.
A while ago, Rita Dominic revealed why she prefers to keep her marriage private.
In an Instagram post, the 47-year-old, who recently tied the knot with the publisher of DailyTimes newspapers, Fidelis Anosike, hinted that she prefers to keep her relationship private but not hidden.
According to her, her idea of the ideal relationship is one in which others know about the relationship but are oblivious of their private life.
"A relationship that's private but not secret, people know we are together but don't know anything about us. There's a difference between privacy and secrecy. And to me, that's perfect." The thespian wrote on Instagram.
In other news, Rita Dominic has debunked reports that she welcomed a set of twins with her husband.
Reports made the rounds recently that the Nollywood star and her husband, Fidelis Anosike welcomed a set of twins.
Reacting to the report, many social media users trooped to the actress' social media pages to express their immense joy and congratulate the couple.
However, in an apparent reaction, Rita Dominic took to her official Twitter handle to affirm that the claim was false.
Taking to her Twitter handle, she shared a GIF displaying a surprised look while reading through a publication with the headline, "FAKE NEWS."