CCTV captures moment lady laced her date's drink in a hotel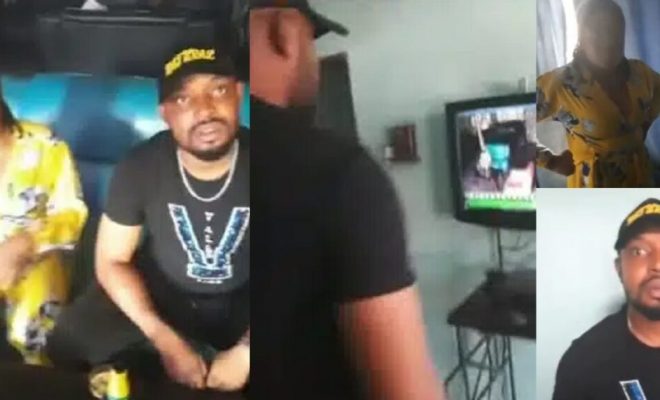 A Closed-circuit television (CCTV) footage has captured the chilling moment a young lady laced her friend's drink in a hotel.
The lady and her male companion, who were at the hotel on a date, were enjoying themselves at their table on one side of the bar when the manager approached them and inquired about the man's relationship with the lady.
The manager insisted on knowing if the man knew the lady, and when the man answered that they were friends, the manager warned him against taking the content of his cup.
He asked the lady to take the drink in the cup instead, as he accused her of lacing the drink with a substance.
She, on the other hand, denied it, and the manager then led them to the security room. The security video from the hotel showed how the lady had carefully laced her friend's drinks without him knowing.
When the man saw this, he became enraged and attacked the lady, slapping her until he was stopped by the manager and other onlookers who quickly intervened.