"Sabi girl is that you?" – Little girl melts hearts on social media over her likeness to popular comedian, Sabinus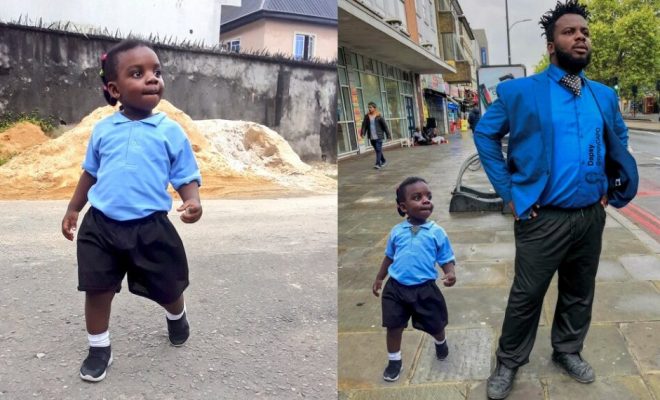 A Twitter user took to his page on the platform recently to share an adorable photo of his daughter and asked why she seems to move like popular Nigerian comedian, Sabinus.
The photo @tickin_clocks shared on Twitter has garnered thousands of likes on the platform with a lot of tweeps not getting enough of how adorable his daughter his.
Sharing the photo, @tickin_clocks asked why is daughter is "moving" like comedian, Sabinus and quite interesting, the little girl seemed to have a likeness to the comedian in the picture.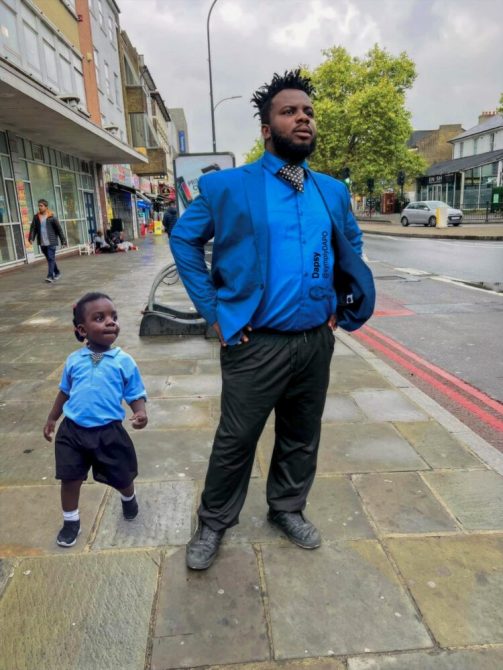 She's seen rocking a blue shirt and black shorts, quite similar to how the comedian appears in most of his comedy skits.
@tickin_clocks shared the photo with the caption,
Why on earth is my daughter moving like
@Sabinus1_
?? Lmfaooooo 
He went on to say, She's just two years old, we are still waiting for her to start talking. If the first she says is "How's the family sir", I go involve olopa 
While the comedian is yet to react to the photo, tweeps have since found the photo hilarious, with some saying all she needed was a tie to match that of the comedians and without hesitation, a graphic designer quickly obliged the suggestion.