SA's regulatory body accuses MTN of misleading customers with advert offer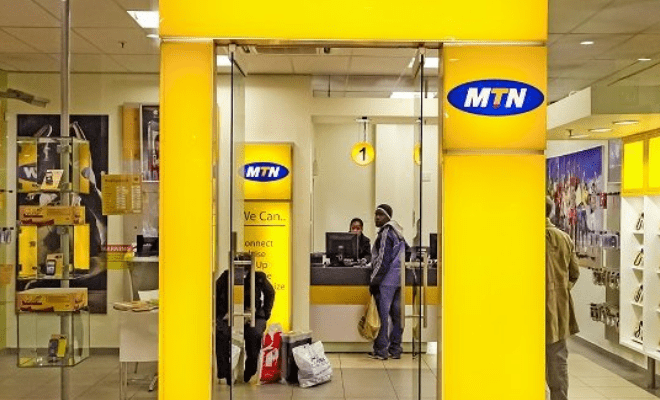 South African agency, the Advertising Regulatory Board (ARB) has accused MTN of misleading customers with a Samsung Galaxy S22 promotion deal that promised new subscribers a free 25W charger with a smartphone contract. This is according to a report by MyBroadBand.
Jayden Gelman, an MTN subscriber, filed a complaint with the ARB, explaining that he was a victim of the misleading advertisement. After he acquired the advertised phone, MTN notified him that the deal was only available while stocks lasted and were limited to the first 1,000 customers.
Jayden felt that he should have been informed of that fact before buying.
If there was a note saying 'while stocks last' near the promotion, I would have enquired about stock prior to completing the purchase, and would have avoided disappointment. The advertisement is misleading.
– Jayden Gelman
In his accusations, he stated that there was no asterisk on the special offer part of the page to signal that there were fine prints tied to the campaign in the advertisement brochure he saw. Regardless, this information could have been communicated better.
What MTN have to say
Reacting to the pronouncement, MTN said that it is not necessary to indicate that qualifying statements apply to an offer with an asterisk or superscript number.
The telecommunication provider cited a case involving Vox Fibre and Christopher McCreanor in which the ARB had ruled supporting Vox Fibre that its advertisement was not deceptive with respect to an ongoing service agreement to justify its ad.
Whether or not the advertiser refers to these terms and conditions, generally or specifically, the reasonable consumer would understand that they apply,
– ARB directorate ruling in the said judgement at that time
This means that an advertisement that omits to mention the terms—whether specifically or generally—won't necessarily be construed as misleading.
Based on this, MTN claimed that its advertisement couldn't be misconstrued because it didn't include an asterisk to indicate the terms and conditions of the promotion.
Additionally, the telco company underlined that "a reasonable customer" should be extremely aware of the terms and conditions that apply to the various advertisements, and that the Y'ello Trader had this section for all of its products and promotions.
MTN argued that page 24, which contains the qualifying statements, should have been read along with page 25, even though the advertisement was made on page 25, which did not contain any fine print or qualifiers.
Despite all of MTN's assertions and references, the Advertising Regulatory Board (ARB) backed Gelman's arguments in reference to Clause 4.2.1 of Section II of the Code of Advertising Practice.
ARB accuses MTN of misleading customers with the promotional deal
The decision states that the MTN special offer is only a special offer relating to the availability of a free item at the beginning of the contract and not a contract controlling an ongoing service relationship as in the case of Vox Fibre and Christopher McCreanor.
The board also emphasized that since the special offer booklets like the "Y'ello Trader" are sometimes only flipped through rather than read page by page, advertisers should properly disclose all relevant terms and conditions section by section.
ARB finally ruled on the matter that the advertisement was indeed misleading and a breach of Clause 4.2.1 of Section II.