Club shooting: "She went to snap with Burna in his VVIP top corner" – Alleged eyewitness counters married lady's claim that Burna Boy approached her
A Twitter user who claimed to have witnessed the event between Burna Boy and a married lady at the Cubana club in Lagos has dispelled reports that the singer approached the married woman.
The Twitter user identified as King Kong in a series of Twitter threads titled "What Really Happened At Club Cubana" alleged that, contrary to claims that the singer sent his friends to call the lady's attention, she had gone to meet the singer at his VVIP corner to get a picture with him.
He alleged that rather than wait for his wife to return, the woman's husband violently went to where the singer was seated to cause a scene.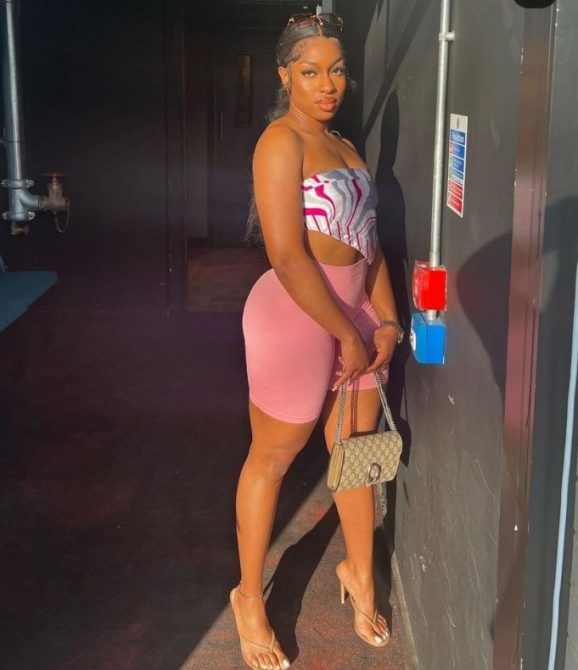 According to him, Burna Boy's escort shot to disperse them, accidentally hitting two guys.
In his words,
"What Really Happened Club Cubana
The guy's so called wife went to snap with Burna Boy in his VVIP top corner and instead of him to wait till she returns, he went there violently to drag her out, then he was resisted for his confrontational approach by Burna's security
Immediately after things started escalating, Burna decided to leave with his people, but the same guys crying foul made advance to attack Burna, it was the that policemen attached to Burna, shot to disperse them, accidentally hitting two guys.
Burna throughout was just trying to avoid the situation, he was even laughing (like what the fvck is this), but this guys wanted more from the whole issue, and made his kind gesture taking selfie with a perceived fan escalate so quickly
The funny thing the media knows this, but decided to feed Nigerians with the story of Burna sending someone to call another person's wife. Those that know Burna know he won't stoop so low, when lot of single girls at the club were trying to take pics with him."