We must re-strategize for Nigeria to change, says Obasanjo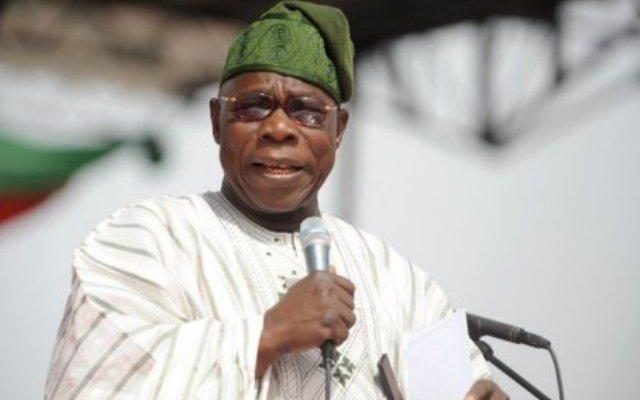 Former President Olusegun Obasanjo, on Thursday, said Nigeria requires a leader driven by passion and madness to rule the country and put it on the right footing. He stated this when he hosted a presidential aspirant of the Peoples Democratic Party, Mohammad Hayatu-Deen, at his residence in the Olusegun Obasanjo Presidential Library in Abeokuta.
Obasanjo said he had no other country he could call his own and had no other country he could go to.
The former president also played host to Godswill Akpabio, who is running for the presidency on the All Progressive Congress' platform.
Akpabio recently resigned his appointment as the Minister of Niger Delta Affairs to allow him to contest for the APC presidential ticket.
Obasanjo, in his remarks, lamented that the current situation in Nigeria is agonizing for him and other Nigerians who also desire a better Nigeria.
According to him, Nigeria requires a leader who has passion, innovation and vision for Nigeria and someone who possesses adequate knowledge about the country's challenges.
He insisted that Nigeria could overcome its security challenges within two years with the right leader willing to make tough decisions.
Therefore, Obasanjo urged Nigerians to brace up and be ready to make sacrifices to put the country back on the right path.
Hayatu-Deen, a former Managing Director of FSB International Bank, later met with the PDP delegates at the part secretariat in Abeokuta and south their support in the forth coming presidential primaries.
In his remarks, Akpabio said he visited Obasanjo to intimate himself of his presidential bid, saying the former president remains "partyless, whose elderly advice is required at all times".
He urged Nigerians to judge his by his past records of achievement and not based on religion or ethnicity.
The former minister promised to replicate his "uncommon achievements" in Aka Ibom State as the governor, if elected next president.