"I'm Worried", BBNaija's Uriel Oputa Speaks On Sleeping With Dog, Implications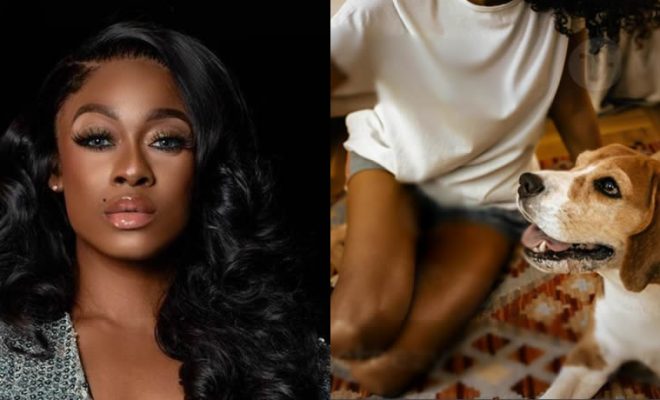 Uriel Oputa of the famous Big Brother Naija (BBNaija) reality television game show has expressed her disgust for the viral videos of ladies having lewd activities with dogs for money.
The reality TV star, when reacting to the act, stated that sleeping with dogs facilitates some spiritual implications, which she didn't mention.
Uriel, who is worried about this generation, said aside from the spiritual implications, having intercourse with dogs brings about different infections.
The 34-year-old also advised brothers, parents, and sisters to do better in their actions. She wrote on her Instagram stories thus:
"I'm so disgusted honestly sleeping with Dogs for money. This is beyond disgusting."
"I'm worried about this generation. I'm worried that young women with able minds/bodies will choose this method to generate income."
"Honestly, do you know the spiritual implications this act facilitates? I'm just praying it's all lies."
"You let Nkita come inside you? We need to do better parents, brothers, sisters. You are worth more."
"As a former health care practitioner, let's not talk about infections waiting for you!!"