"Yul Edochie Did Nothing Wrong by Marrying Another Wife" – Reno Omokri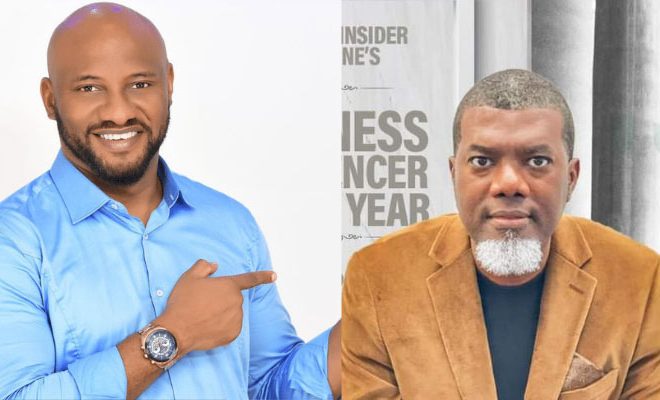 Former presidential aide and popular social media personality, Reno Omokri, on Wednesday commented on the breaking news of actor Yul Edochie's second marriage.
Yul caused a stir on social media after he made his second marriage to an actress public, adding that his new wife already had a son for him. Pictures of his new son flooded social media.
Having his say, Reno Omokri inferred that polygamy is not a sin, adding that it is better than adultery or fornication.
In my opinion, @YulEdochie has done no wrong. Polygamy is not a sin. God Himself gave David many wives-2 Samuel 12:18. Polygamy is only forbidden for Bishops, and elders in the church-1 Timothy 3:2. Monogamy is a Western construct, not a Christian one

Sadly, Black Africans accept this Western construct called monogamy, as a Christian one. Which is why we are now tolerant of same sex marriage, and intolerant of polygamy. Meanwhile, God supports polygamy-2 Samuel 12:8, and gay marriage is abominable in His sight-Leviticus 18:22.