The Greatest Man I Know', Adesua Etomi Roots For Banky W As He Declares To Run For House Of Reps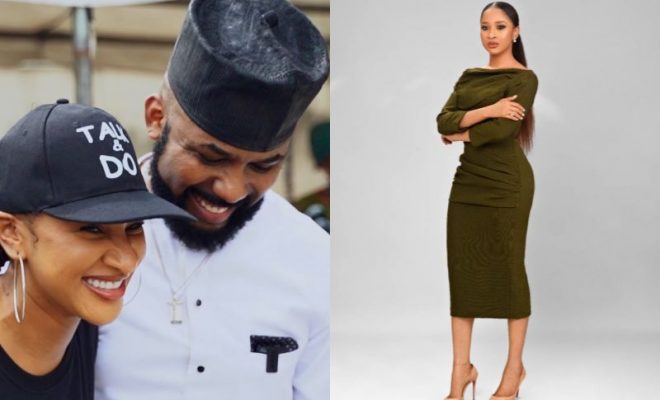 Actress Adesua Etomi, the wife of entertainment executive Banky W, has thrown weight behind her husband who recently declare to run as a lawmaker representing the Lagos Eti-Osa constituency in the House of Representatives.
Bank W, had on Sunday, April 3, 2022, confirmed he will run under the umbrella of the People's Democratic Party (PDP) in the forthcoming 2023 general elections.
"The move has begun. May God give us the grace for the race, and the strength to withstand the noise. Thank you for your prayers, support and encouragement. We need all the help we can get, and by His grace, we will not let you down. If you'd like to join the movement as a volunteer or donor, please DM @thebworg," Banky W wrote as a caption of a video showing his political movement.
Supportive wife Adesua has now taken to her social media page to shower some accolade on her husband, and pledged her support for him.
Reposting the video Banky W shared on his page, Adesua said; "To the greatest man I know. Rooting for you. Loving on you. Praying for your strength."
"To whom much is given, much is expected. Like the parable of the talents, take your 10 and multiply it. We shall leave this earth knowing we gave our all. You inspire me more than I can possibly put into words."
"Blessed to be on your team and by your side. #team#talkanddo#wemove."