Top Footballers with Brothers in Unimpressive Careers
The game of football is rich with famous footballing brothers. There are the likes of Jack and Bobby Charlton, Phil and Gary Neville, Kolo and Yaya Toure, Rafinha and Thiago Alcantara, Brian and Michael Laudrup, and many others.
However, most of the time at least one of the brothers will see their footballing aspirations fall well short of the top. Here is a list of top brothers actively playing football as at 2022 this year.
Paul, Florentin and Matthias Pogba
The biggest clubs in the world will likely be queueing up to sign Paul Pogba this summer, but his twin brothers never reached the heights he has managed.
Centre-back Florentin Pogba did okay in fairness. He carved out a decent career for himself in France, spending six years at Saint-Etienne which included a successful season on loan at Sedan. Forward Matthias Pogba has had an even harder time of it, taking in Wrexham, Crewe, Crawley Town and Partick Thistle as he struggled to establish himself. He currently plays for Belfort, who compete in the fourth tier of French football.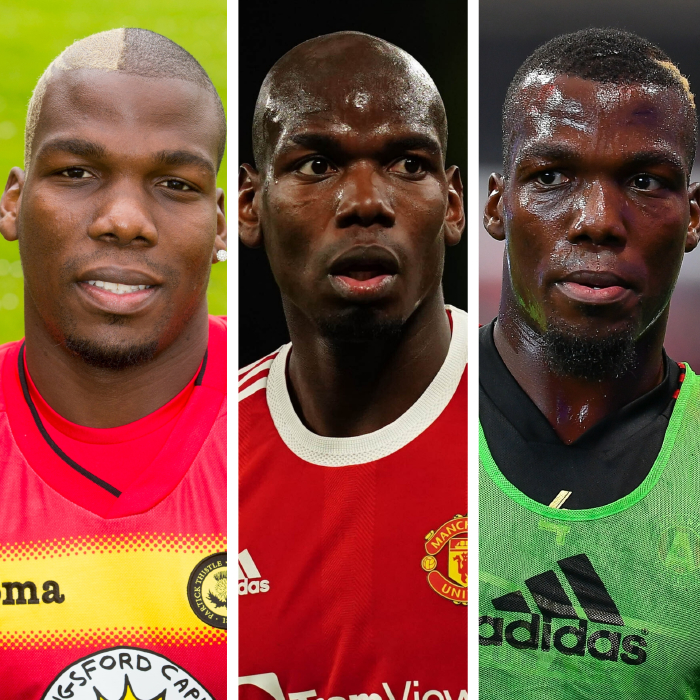 Lionel, Kurt Zouma and Yoan Zouma
Until their deplorable treatment of cats came to light, everyone seemed oblivious to the fact that Kurt Zouma had a footballing brother.
Like Kurt, Yoan Zouma is a centre-back who came to English football from France. That is pretty much where the comparisons end, though. Kurt and Yoan are not the only footballing Zoumas, though. The oldest of the three, Lionel Zouma, also a centre-back, currently plays for Swiss club Vevey United. His less-than-impressive career also features spells with Sochaux, Asteras Tripolis, Bourg-en-Bresse and Dhofar.
Harry, Joe and Laurence Maguire
As with Kurt Zouma, it wasn't until controversy hit Harry Maguire that the nation became aware of his footballing sibling. Joe Maguire, who is also a centre-back and a year older than England and Manchester United ace Harry, was caught up in the Mykonos brawl in August 2020. He currently plays for Ilkeston Town in the Northern Premier League Division One Midlands.
There is another Maguire brother in football too, with Laurence Maguire, the youngest of the three, forging a decent career for himself at Chesterfield in the National League.
Eden, Thorgan, Ethan and Kylian Hazard
It was quite novel when Eden Hazard had one footballing brother, and even more fun when that brother, Thorgan, turned out to be very good in his own right. Thorgan Hazard has become a genuine star in the Bundesliga with Borussia Monchengladbach and Borussia Dortmund. He has also become a regular for Belgium too, for whom he has earned more than 40 caps.
The footballing talents of the Hazard family don't end with Eden and Thorgan, though. Kylian Hazard, who is 25 years old now, has also established himself, albeit at a much lower level than his brothers.
Kylian has largely stuck to his homeland, where he is currently on loan from Cercle Brugge to RWDM in the second tier of Belgian football. There is another Hazard too, Ethan Hazard, who is just starting to make his way in football and is on the books of Royale Union Tubize-Braine, an amateur club in Belgium.
Mario, Fabian and Felix Gotze
Mario Gotze is most popular for scoring the winning goal at the 2014 world cup finals. Unknown to all he has two other brothers, Felix and Fabian. Felix Gotze started out as a very promising player and moved on to another Bundesliga side – Augsburg. He is still there, although he is currently playing in the third tier of German football on loan at Kaiserslauten.
Fabian Gotze's presently plays with SpVgg Unterhaching. That came to an end seven years ago now and, at the age of 31, it seems unlikely he's going to get a chance to revive his career.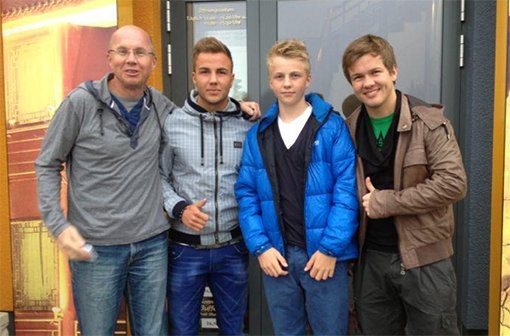 Wayne, Graham and John Rooney
While Wayne Rooney had the world at this feet from an early age, the same cannot be said of his other brothers. John Rooney is still going in football. 31-year-old John is playing for Barrow in League Two.
The youngest Rooney brother, Graham, plays in the Liverpool County Premier League. As of 2016, he was the general manager of a pub in Redditch.
Felix Kroos, Toni Kroos
The brilliantReal Madrid midfielder Toni Kroos has to be regarded as one of the most decorated and celebrated footballers in modern history. His other brother Felix Kroos, also a midfielder, played the majority of his career in the second and third tiers of German football. In 2021, aged 30, he retired to focus on a coaching career.