Stranded: More Than 5600 Nigerians Stuck in Ukraine. FG Unable Evacuate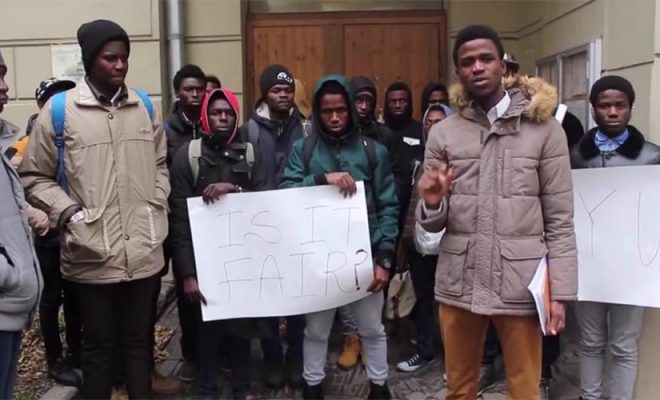 The Federal Government of Nigeria on Friday said there can be no evacuation of Nigerians in Ukraine until the airports in the European country, which is under attack by Russia, are reopened.
The Russian President, Vladimir Putin, in the early hours of Thursday, had ordered an invasion of Ukraine which has taken the world by a storm with lots of condemnation.
Countries such as India, South Africa, among others had announced the facilitation of the evacuation of their nationals from Ukraine to neighbouring Poland by setting up offices at the Ukrainian-Polish borders.
There are no fewer than 5,600 Nigerians in Ukraine, majority of who are students. The National Association of Nigerian Students in Ukraine had sent out a Save Our Soul message to the President, Major General Muhammadu Buhari (retd.), seeking immediate evacuation from Ukraine.
The Minister of Foreign Affairs, Geoffrey Onyeama, indicated concern about the safety of the 5,600 Nigerians in Ukraine.
"The advice we were getting is that we should not panic. The embassy was in touch with the students telling them to take reasonable precautions," Onyeama said.
The foreign affairs minister spoke in Abuja after having separate meetings with the Ukrainian ambassador to Nigeria, Kirdoda Valerii, and his Russian counterpart, Alexei Shebarshin.
Onyeama disclosed that during his meeting with the Russian envoy, he discussed the possibility of Nigeria getting her citizens out of Ukraine but the Russian envoy told him there might be risk involved.