Wayne Rooney Faults C Ronaldo's Man Utd 'Top 3' Claim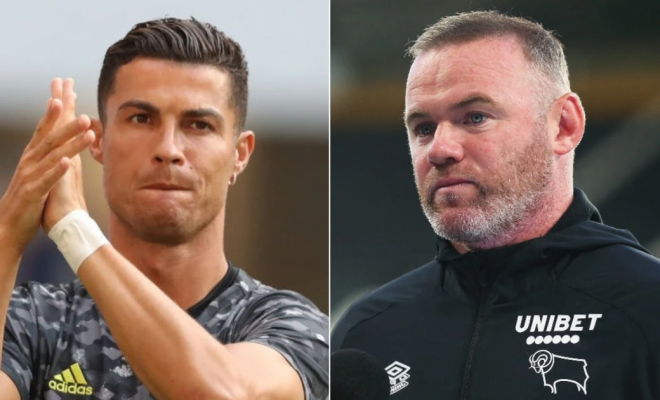 Former  Manchester United striker Wayne Rooney has reacted to claims by his former teammate Cristiano Ronaldo that Manchester United should be aiming for a top-three finish.
The Portuguese superstar who had made the claims in a recent interview when he criticized his team's form of late and insists he came back to Old Trafford last summer so that he could add to his bulging trophy cabinet.
But Rooney, a teammate of Ronaldo's between 2004 and 2009, says they should instead be a 'top one' team.
In the lengthy interview, Ronaldo said: "Manchester United should win the league or be second or third. I don't see other positions for Manchester United to be honest.
But responding to those comments, Rooney believes the aim at Old Trafford should always to be top dogs.
Rooney who now manager of Championship side Derby, said: "Manchester United have to be a top one team, not top three, and I think that's the demands the fans put on you, the demands that club has.
"Of course they're going through a very difficult period at the minute, but make no mistake that's a club that has to be winning championships.
"It has to be winning trophies, and that's the pressure we come in with playing or working at Manchester United.
"That's where they need to get back to. I'm sure they're trying to do the right things to get them back to that place."