Tyson Fury's Wife Hints When He Could Retire From Boxing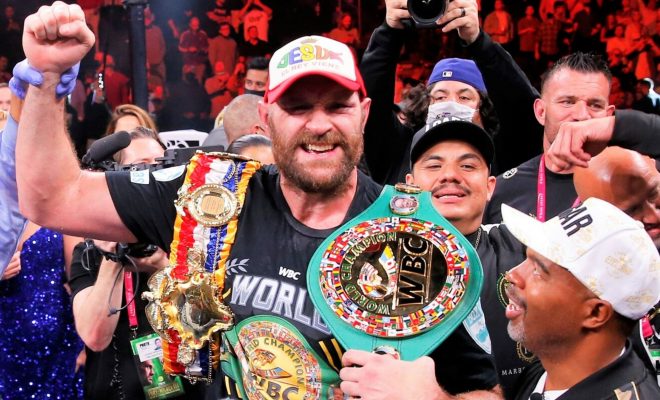 Paris Fury has indicated that her husband's retirement from the martial sport may be closer than many would think. Fury's wife, Paris, believes that her husband will compete for just a few more years, as she would rather see him hang up his gloves when he is still at his peak.
"I know Wladimir [Klitschko] and other men have gone on to being like 40, but do you keep going until you lose?" Paris Fury told talkSPORT Breakfast.
"I don't know, I wouldn't like to see that for Tyson. I wouldn't like him to keep going and there's always going to be someone come up who's younger and fresher if you are over the hill, too far gone. I just think maybe another two or three years and then Tyson should definitely hang up his gloves."
Paris went on to claim that none of the couple's kids seem willing to follow into their father's footsteps and pursue a career in boxing for the time being.
"At the moment none of them seem to want to be boxers, my eldest boy wants to do wrestling, my eldest girl said she wanted to do dance, now she wants to run her own business," she continued.
"I think the day will come surely. We have six, surely one of them will do it, but I don't know what it'll be like."