#10 Things You Probably Didn't Know About Music Icon '2Baba' As He Clocks 46 Years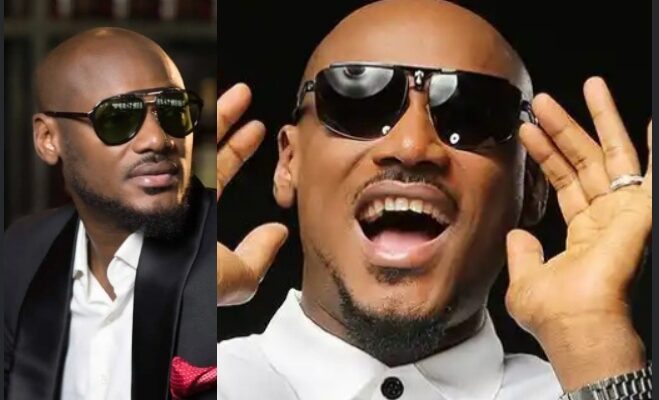 Nigerian singer-songwriter, record producer and entrepreneur, Innocent Ujah Idibia, better known by his stage name 2Face Idibia, just clocked  46 years-old today.
Here are 10 things you probably didn't know about Tu-baba:
1. In 1996, 2Face Idibia started composing and singing jingles at the GB Fan Club at Enugu State Broadcasting Services (ESBS).
2. 2Face has established an NGO called 2Face Idibia Reach-Out Foundation, whose motto is "service to humanity".
3. Upon leaving Kennis Music label, 2Face set up his own record label known as Hypertek Entertainment.
4. In 2006, his song "African Queen" was used in the soundtrack for the film Phat Girlz, which was released internationally.
5. In 2009, he was presented with the prestigious International Youth Ambassador for Peace Summit and the Nigeria Youth Merit Award by the National Youth Council in Nigeria in recognition of his contributions to youth development in Nigeria.
6. In 2010, 2Face released an international edition of the same album titled "The Unstoppable International Edition" making him the first Nigerian artist to have an appropriately priced international album.
7. In September 2015, 2Face organised the all star tribute concert to celebrate his 40th birthday and influence in the music of Nigeria.
8. He is part of the Sony All African One8 Project alongside other musicians across Africa, recording a single with R. Kelly and Prince Lee titled "Hands Across the World".
9. He is the first non-Liberian to become an honorary member of the Liberian music society in recognition for his outstanding contribution to the growth of music in Africa.
10. He has been named Red ambassador society of Nigeria and also a brand ambassador for National Agency for Food and Drug Administration and Control. He is also set to release his biography titled " A Very Bad Good Guy".