Foods, herbs to manage prostate enlargement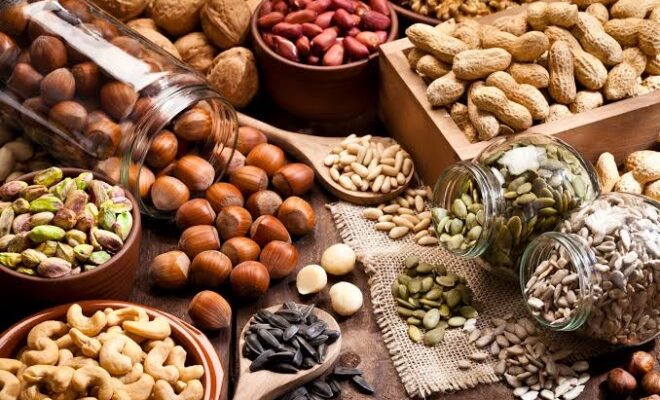 Some herbs that can be used:
Zinc: Chronic zinc deficiencies have been shown to potentially increase the likelihood of developing BPH. Taking zinc supplements or increasing dietary intake of zinc may help reduce urinary symptoms associated with an enlarged prostate. Zinc is found in poultry, seafood and several types of seeds and nuts, such as sesame and pumpkin seed.
Saw palmetto: The mode of action of Saw palmetto is via the inhibition of dihydrotestosterone production in the body. By inhibiting the production of DHT, it helps to reduce the size of the inner lining of the prostate.
Pygeum africanum: (African plum tree or bitter almond)
This is a remedy sourced from the bark of the African plum tree. The presence of various steroids and fatty acids help in the fight against inflammation and urinary problems.
Urtica dioica: Studies in people with BPH demonstrate that stinging nettle extracts help treat short and long term urination problems without side effects.
Sitz Bath: A sitz bath really works when it comes to soothing an enlarged prostate. For this method you just need to fill the bathtub with warm water and then add ½ cup of Epsom salt to it. Fill another bathtub (or large container) with cold water and add several drops of lavender essential oil to the bathtub. Now, sit in the bathtub containing hot water for about three minutes. Then, move to the one with cold water for one minute.
Apple cider vinegar:  Apple cider vinegar is very good for your prostate. You simply need to mix 1-2 tablespoons of raw, unfiltered apple cider vinegar in one glass of warm water. Drink this at least two times daily.
Specific foods known to benefit the prostate include:
Salmon: Salmon is rich in healthy fats that contain omega-3 fatty acids, which help prevent and reduce inflammation within the body. Other cold-water fish such as sardines and trout are also rich in these types of fats. If you are not a fan of fish, you can get your omega-3s from walnuts, ground flax seeds and chia seeds.
Tomatoes: Tomatoes are packed with lycopene, an antioxidant that may benefit prostate gland cells. Cooking tomatoes such as in tomato sauce or soup helps to release the lycopene and make it more readily available to the body. Other notable sources of lycopene are papaya, guava, watermelon, carrots, pink grapefruit, etc.
Berries: Strawberries, blueberries, raspberries and blackberries are excellent sources of antioxidants, which help to remove free radicals from the body.
Broccoli: Broccoli and other cruciferous vegetables, including bok choy, cauliflower, Brussels sprouts and cabbage contain a chemical known as sulforaphane. This is thought to target cancer cells and promote a healthy prostate.
Citrus: Oranges, lemons, limes and grapefruits are all high in vitamin C, which may help to protect the prostate gland.
Vegetables: Eating more vegetables can help lower your risk of BPH. Green leafy vegetables are especially important because they are rich in antioxidants.
There are some lifestyle changes to be made too. Let us look at some of them:
Exercise: There is evidence to show that exercise can be beneficial for sufferers of an enlarged prostate.
Reduce stress: Stress negatively affects prostate health. In fact, some men unknowingly tighten their pelvic muscles when stressed.
If you have BPH or prostatitis, make an effort to reduce your caffeine intake by cutting back on coffee, soda or energy drinks. You need to cut down on dairy foods, red meat and alcohol.