3 simple ways to detoxify your body regularly with Nigerian foods
Detoxification is one of the most used words in the health/medical world. There are so many articles and materials that explain different ways to detoxify the body, they also explain different types of detoxification but this article will focus on 3 simple ways one can detoxify the body regularly with common Nigerian foods.
Detoxification is very important for a healthy body. It simply means to cleanse the body of waste and toxins that accumulate in it.
Does detoxification mean that the body does not rid itself of toxins except when people detoxify? By all means no. Every day, as the organs digest food and absorb the needed nutrients, they also remove toxins and waste which is detoxification. So, the body actually detoxifies itself everyday. If it were not so, almost every human being on earth would be dead because some people detoxify once in a blue moon, and there are people who have never detoxified and they are still alive and kicking.
Detoxification in a very simple language means nourishing the body with more healthy food than junk; also, detoxification should be regular, it should not be when people feel they are adding a lot of weight or when they feel that their body is full of toxins. Here are 4 simple ways to detoxify the body regularly using the common foods that are abundant in Nigeria.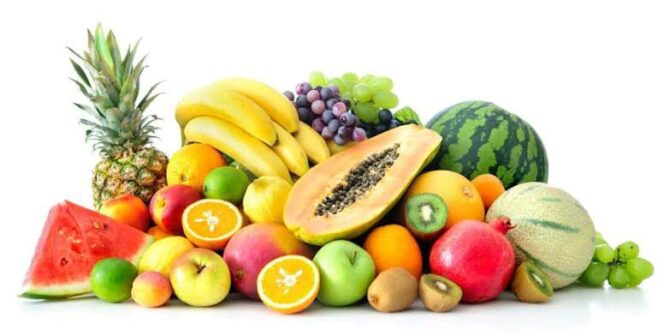 1. Eating at least 3 types of fruits everyday. Fruits like oranges, apple, mango, 1 slice of watermelon, 1 slice of pawpaw, avocado pear, 1 slice of pineapple etc are very cheap and affordable. They do not cost more than 150 naira.
One can eat 1 type of these cheap fruits in the morning. It should be eaten at least 1 hour after drinking 1 full glass, bottle or satchet of water. 1 hour after eating the fruit, breakfast can then be eaten.
1 hour before lunch, another type of fruit can be eaten, then 1 hour before dinner, the last fruit for the day can be eaten.
Eating fruit salad at least 2 times in a week is also encouraged.
Eating fruits this way regularly (at least 4 times in a week) is a sure way to keep the clean and load it up with fibre, vitamins, minerals and phytonutrients.
2. Cook food with vegetables regularly. Vegetables like cabbage, carrot, lettuce, beets, ugu, ukazi leaves, uziza leaves, utazi leaves, water leaf etc are also very cheap and affordable.
One can add ugu and green to stews regularly, cook curry sauce with green pepper, red pepper, carrot and cabbage and eat with rice; cook more of vegetable soups like ugu and okro soup, ugu and water leaf soup, edikainkong, medicine soup (this soup is popular in Edo state) etc instead of egusi soup.

3. Cook with spices regularly. Spices here does not mean the jollof spices, fried rice spices, meat spices and fish spices that are everywhere in the market. All these spices listed above are full of monosodium glutamate (MSG) which science has proven that they are not good for the body.
Cooking regularly with natural plant spices like thyme, rosemary, curry, cummin, paprika pepper, turmeric, tatashe, shombo pepper etc provides the body with lots of amazing nutrients which keeps the body running smoothly and keeps diseases away.
Following these simple and affordable process completely eliminates the need to eat junk which is not good for the body in the long run.
In conclusion, detoxification should be a consistent and regular routine.