Insecurity: Experts seek FG's intervention as 3,133 killed in three months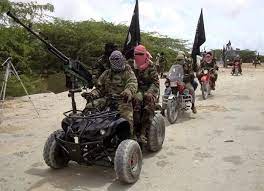 A report compiled and released by a private security firm, SBM Intelligence, has revealed that no fewer than3,133 Nigerians died from combined activities of militia herdsmen, Boko Haram, abductors and bandits between April to June this year.
The data was compiled from media reports, security agencies and eye witness accounts.
According to the reports, Benue and Zamfara States topped the chart with 473 and 461 reported deaths, respectively during the period under review.
In terms of geo-political ones, the North-West recorded the highest number of killings with no fewer than 894; North Central, 867; and North East, 655.
In the Southern part of the country, the South-East recorded a total of 293 deaths; South-South, 247; while the South-West reported the least number of deaths at 177 or six percent of the total.
The report also revealed that a total of 296 security personnel lost their lives, made up of operatives of Nigeria Security and Civil Defence Corps, Department of State Services, Nigeria Customs Service, Nigeria Police Force and members of the armed forces.
Two security experts lamented the high number of killings and called on the Federal Government to intervene.
According to one of them, an international security expert, the security situation in Nigeria is already out of hand.
He said, "This is very alarming but i am not surprised and i am sure that most Nigerians will not be surprised. We wake up everyday to news of abduction and killings, so much that they have almost become a norm.
"There are some states in Nigeria now that you are not sure you will go and come back safe; this is the situation we have found ourselves in. While we must commend the efforts of security operatives, we can only hope that things will get better and the Federal Government needs to put more fire on these criminal activities.
"We also need to train our security personnel, invest in arms and gadgets and also protective measures for them, because, as it seems now, they also are not safe".
The Federal Government needs to put machinery in place to flush out criminal elements. It is quite sad and terrible that the security situation of this country has got to this level".