Meet 'Uche Eke' The Gymnast Representing Nigeria at Tokyo 2020 Olympics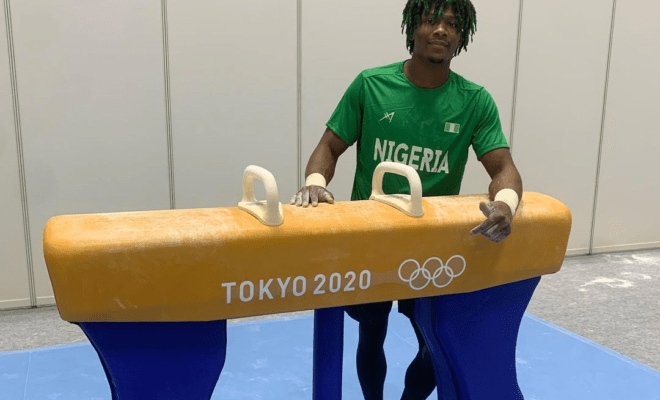 This year's Olympics will feature a Nigerian Gymnast for the first time in history. Uche Eke will be representing Nigeria in the currently Olympics happening in Japan as a gymnast.
The 24-year old will be Nigeria's first Olympics Gymnast, and he will be competing in 7 medal-winning events this year.
Uche Devon Eke was born on12 August 1997. He won Gold at the 2019 All-Africa Games in Morrocco.
Uche had a solid college career at the University of Michigan, he lived in Brookeville in Montgomery County and also he is a graduate of Good Counsel High School in Olney.
Eke, whose father, Daniel, is Nigerian, qualified for the Olympics after capturing the bronze medal in the all-around competition at the African Gymnastics Championships on May 27 in Cairo.
The top two finishers from different countries earned berths in the Olympics, and because Egypt won gold and silver, only one of the automatic qualifiers went to the North Africa nation, and Eke secured the other.