Methodist Prelate Kicks As British Church Adopts Gay Marriage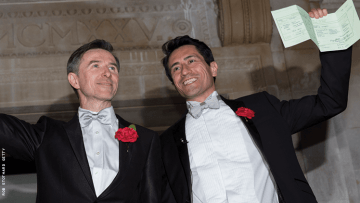 The Methodist Church Nigeria has denounced the adoption of same sex marriage by the Methodist Church in Britain. The British Methodist Church, on Wednesday, became the largest religious denomination in that country to permit same sex marriage after a vote to change the definition of marriage at the Methodist Conference passed by 254 in favour with 46 against. Church officials hope the first same sex weddings in Methodist chapels will take place later this year. However, freedom of conscience clauses mean ministers will not be forced to conduct such weddings if they oppose the move. Same sex marriage is not allowed in the Church of England or the Roman Catholic Church. But the Prelate, Methodist Church Nigeria, Dr Samuel Uche, in a release made available by the Director, Media and Public relation, Rev. Oladapo Daramola, stated that the recent development applied only to British Methodist. Methodist Church Nigeria became independent, autonomous and autocephalous around 1962/63. Therefore, any decision they take there is not binding on Methodist Church Nigeria.
The cleric stated that the Methodist Church Nigeria adopted the Bible in its totality, saying the Bible could not be rewritten. He further reiterated the sound doctrines delivered by John Wesley, whom he said believed in scriptural holiness and evangelical faith.