Twitter Ban: ECOWAS Court stops Nigeria from prosecuting users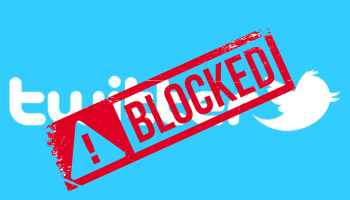 ECOWAS  has "restrained the government of President Muhammadu Buhari and its agents from unlawfully imposing  sanctions or doing anything whatsoever to harass, intimidate, arrest or prosecute Twitter and/or any other social media service provider(s), media houses, radio and other Nigerians who are Twitter users, pending the hearing and determination of this suit".
The ruling followed the suit filed against the government by Socio-Economic Rights and Accountability Project, SERAP and the 176 concerned Nigerians arguing that "the unlawful suspension of Twitter in Nigeria, criminalization of Nigerians and other people using Twitter have escalated repression of human rights and unlawfully restricted the rights of Nigerians and other people to freedom of expression, access to information, and media freedom in the country".
The court gave the order after hearing arguments from solicitor to SERAP, Femi Falana, SAN, and Lawyer to the government, Maimuna Shiru.
The order came as Minister of Information and Culture, Lai Muhammed, yesterday, said that Nigeria as a sovereign country  cannot be ruled by the policies or laws of a multinational corporation, no matter "how powerful" it may be.
Alhaji Muhammed said Nigeria also has the duty of protecting national security and warned that Facebook, Whatsapp and other social media platforms would be suspended if they go against Nigeria's interest.
The Minister spoke at an interactive session with members of the House of Representatives Joint Committees on Information, ICT and Justice, probing the circumstances around the suspension of Twitter operations in Nigeria  over national security.
Twitter was suspended barely 48 hours after the micro-blogging platform deleted a tweet by President Muhammadu Buhari threatening civil war treatment on secessionists in the South-East and other parts of the country.
Following public outcry, the House mandated the joint committees, chaired by Adebunmi to investigate the matter.
The Minister told the joint committees that the action of the government is within the extant laws of the land, adding that Twitter is not registered in Nigeria and does not pay taxes as well.
The Minister, however, denied that Twitter was suspended because it deleted Buhari's tweet.